One of the biggest Developments to hit Vancouver for the next 10 years!
Just South of Marine Drive, between Kerr and Boundary, this unique development puts you right on the Fraser River. It manages to give off a tranqual sense of isolation while remaining in the city limits.
A few years ago there was next to nothing here. This will probably be the next "place to live" in Vancouver by the end of the development.
Highlights:
- Stage 1 and 2 have completed, people have move in and there are now over 200 residence that can call the River District "home."
- Stage 3(Shoreline)
Shoreline is a 4 storey building made up of just over 60 homes and the first community right on the water.

Construction on Shoreline will begin later this year, with completions scheduled for December 2014.
Prices here start at $399,900 plus tax for a two bedroom, two bathroom up on the third floor at approximately 857 square feet. It also includes some unique multilevel units that stretch to give you both north and south views starting around 500,000.
This building is nearly sold out!

- Over the next 5 years they will look to start the next stage of development which includes:
- an elementary school,
- a highschool
- commercial buildings
- community centre with full size soccer field
10 years from now we will all look back at this area and wonder what happened to it. We will most likely wish we had invested in the area in its early stages.
- Im having a BBQ in the area Sunday the 14th. If you are interested in seeing what the River District Offers. Please attend and I can give you a tour.
David Delorme
Sutton West Coast Realty
778-558-3885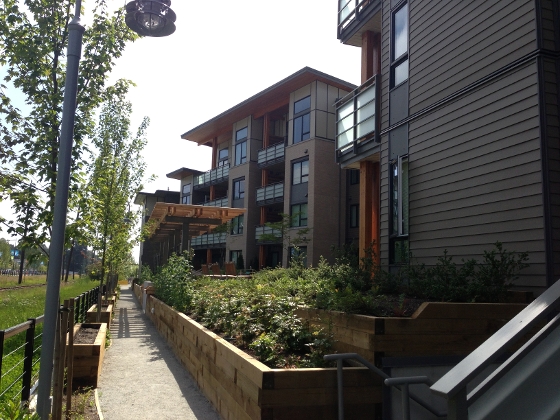 Phase 2 - New Water
Phase 1 - Riverwalk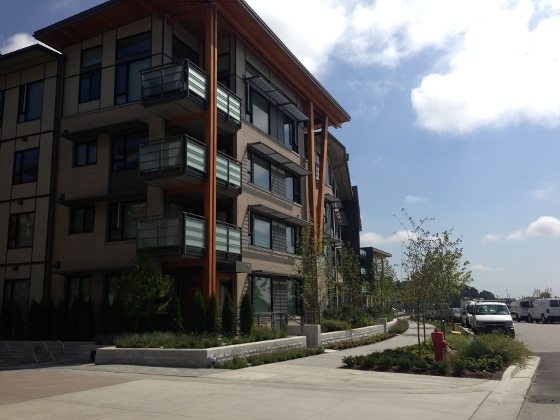 View from Kerr and Marine Drive Second Building Phase 2 - Residents starting to move in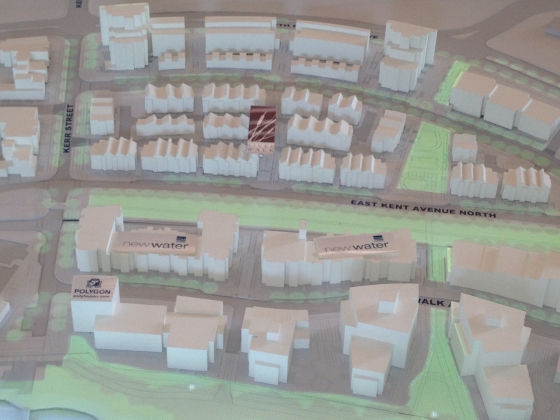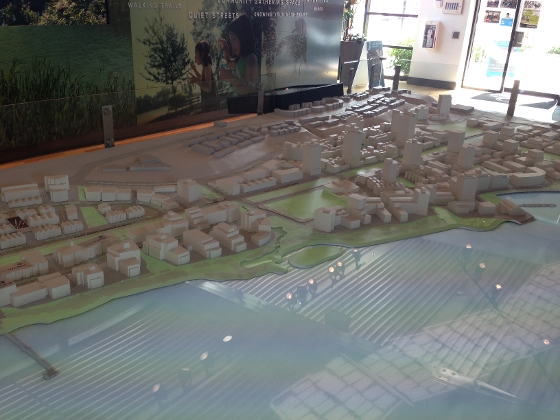 Plans for the residential phase of this 10-15year development stretching from Kerr to Boundary. Only the bottom Left corner has been started. As you can see, this area will be a great new aea when complete. Plus, its on the water!
Romers Burger bar at the heart of the development Riverwalk pier overlooking the Fraser River
Riverwalk pier overlooking the Fraser River